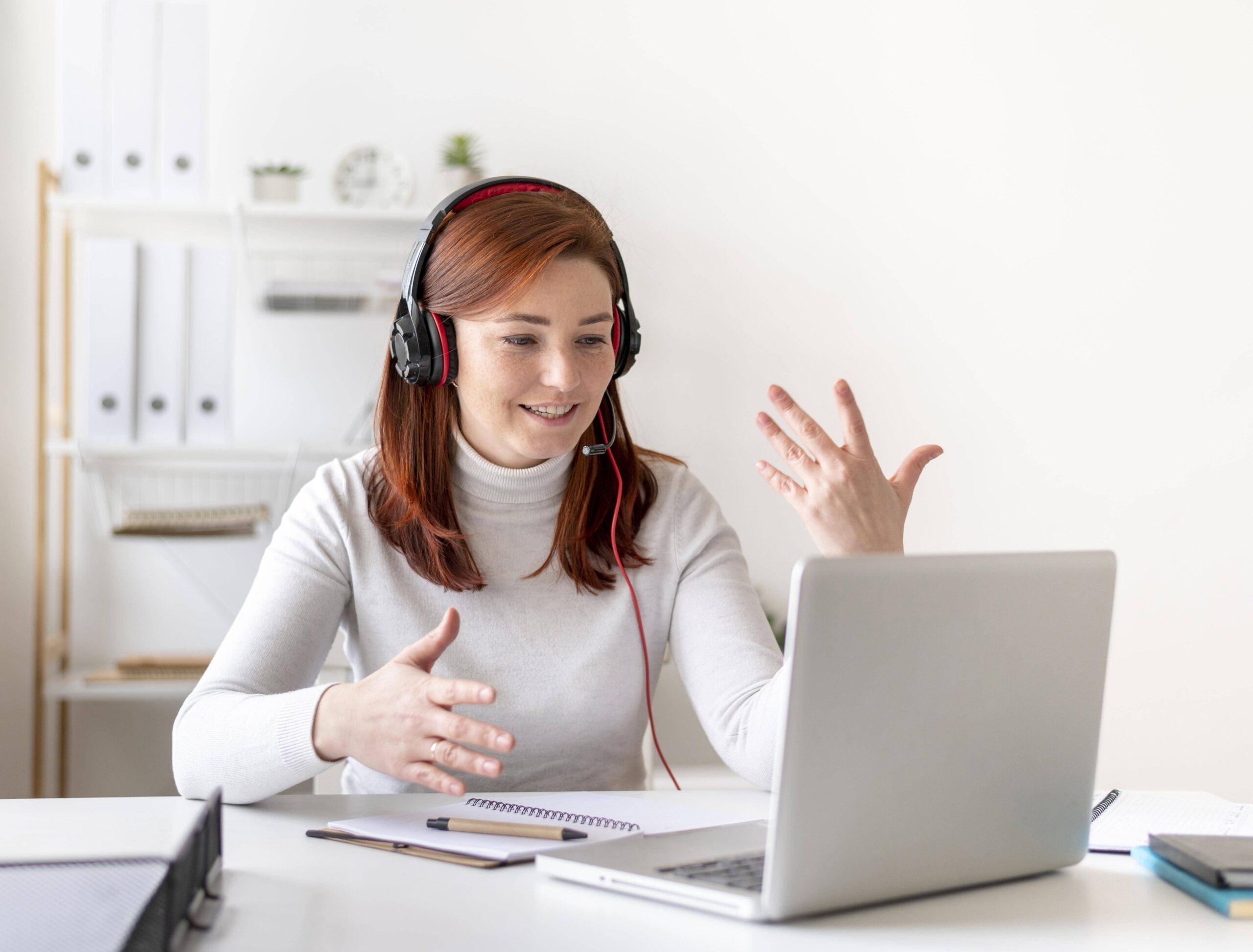 Remote Interpretation allows people and organizations to connect with translation specialists through technological platforms.

It is a simple way to incorporate simultaneous translation to any communication, without losing context and cultural references. 
What are Remote Interpretation Services?
Remote Interpretation Services enable real-time interpretation through a Cloud-based platform, connecting users with expert interpreters and translators worldwide. Services include Over-the-phone interpretation (OPI) and Video remote interpretation (VRI), integrating context and paraverbal information for seamless communication. 
Healthcare:
Enhance healthcare communications with real-time access, improved engagement between professionals and patients.
Legal Offices:
Certified interpreters are vital in legal proceedings to prevent challenges, delays, and critical consequences.
Government:
Swift and reliable interpretation is crucial for high-stakes conversations, ensuring accurate translation and meaningful understanding.
Interpreting Services at Language Solutions Team
We partner with a team of experienced interpreters and linguists to provide your company with a wide range of interpretation services, available 24/7.
Our team of native speakers from around the world ensures that your communication is seamless, helping you expand your business globally.